~About Myself~
IGN: Sikatsu
Real Name: Shane Kloosterman
Sex: Male
Age: 14 years
Country: The Netherlands.
~TimeZone~
Gmt +1 (The Netherlands)
~Fluently Languages~
English & Dutch!
~Hobby's~
1) Listening to Music.
2) Playing Celestial FlyFF!
3) Oh.. Jezus.. Christ.. Energy Drank.. It's amazing!
4) Hanging out with friends.
It's just my live!

~Experience~
I have played eflyff for a few years, i've been playing more private servers also.
But this is the best pserver i ever saw!

FlyFF is for me the best game to play.
My friend (Cooper) helped me coming at eflyff.
He gave me information, and helped me how the game works.
The last 2 years i learned more, about the Dungeons.
Where they are, what the drops are.
How guilds works including guildwars/secret rooms, and how to control a party.
And the knowledge wich item you need for an job change.
I also know the best builds for every job, if people asks me i can help them out.
And i am there when they need me.
~Why Me?~
I like to help people, and answer there questions, i like to make a nice Community.
I want to make fun with the people, and help everyone who needs it!
I do not make promisses, i try to help with everything and ill try and do my best.
I will not stop untill the issue is solved.
I am everyday online at the Forums, and im quite active on the forums also.
I can be online in-game during Friday/Saturday/Sunday!
~Did you ever been banned?~
Well no, i have never been banned.
And i hope i will never get banned.
~Previous Gm~
I never been a gm before, i wanted it, but before they did chooce, there came a wipe.
Some other servers i wanted it, but then the Gm Application was closed.
Im happy i found this server, so here i am with my Gm Application.
~Position~
I like all positions..
Event Gm, well i like events and sometimes im already making some for fun.
Normal Gm, just what you guys think the best is for me.
~Contact~
MSN:
Shane.kloosterman@hotmail.com
Thanks for reading!
Ciao all in The Madrigal!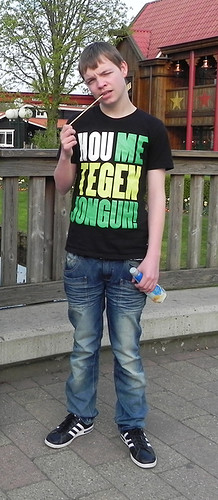 Picture Of Me~
Last edited by Sikatsu on Mon Apr 25, 2011 10:58 am; edited 44 times in total (Reason for editing : Picture~)



Posts

: 41


Join date

: 2011-03-17


Age

: 22


Location

: The Netherlands



nice app. goodluck ..




Posts

: 5


Join date

: 2011-03-17


Age

: 22


Location

: santolan pasig city philippines



Good Luck man




Posts

: 4


Join date

: 2011-03-17





Similar topics
---
Permissions in this forum:
You
cannot
reply to topics in this forum